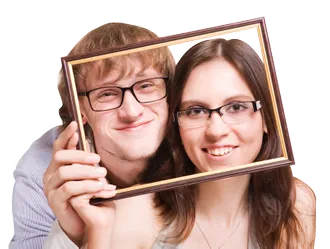 Picking out the right frames can be a challenging task. With so many options to choose from it can be hard to decide which pair looks and feels just right. Fortunately our eyewear professionals are here to assist you with this decision by offering practical advice and professional fitting and adjusting.

From classic to contemporary, sporty to professional, we have something for everyone. Our stock includes name brand designer frames and affordable frames for the kids. Best of all, you can be sure that your glasses do the job they are supposed to thanks to the knowledge and commitment of our staff.
Stop in today to check out our great selection of frames.